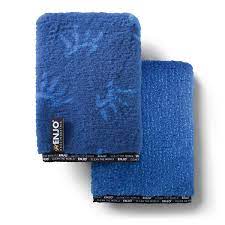 LIVING DUOGLOVE MEDIUM/STRONG
2-in1 product for all furniture and surfaces
• Furniture
• Doors and door handles
• Switches
• Handrails
• Window frames, sills and handles
• Doors, door frames and handles
• Radiators
• Blinds
• Tables and chairs
• Aquariums
• Toys

Use
Damp to wet

Use the mottled blue medium fibre for furniture, doors and window frames. Clean hard-wearing surfaces and stubborn dirt with the dark blue strong fibre.
Do not use on oiled surfaces.