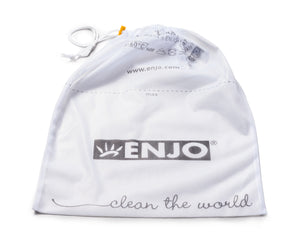 LAUNDRY BAG
Protect sensitive laundry
Our Laundry Bag is the optimal solution to avoid fiber lint. It serves for washing the fibers separately and avoiding attraction of lint from other materials. Also serves as a great reminder to NOT put fibers in the tumble dryer when turning over the laundry. All fibers must be air-dried.

Use
To achieve a good and clean washing result of our fibers, we recommend to fill the Laundry Bag half-full.
Also suitable for gentle washing of other sensitive clothes with hooks or zippers (bras, shirts, etc.).